Avaya Partner

Avaya provides solutions across multiple channels and devices for better customer experience, increased productivity and enhanced financial performance. intlx Solutions is an Authorized Avaya business partner specializing in the Avaya Aura Enterprise product line. We have specialists with certifications and accreditations in Avaya Communication Manager, Avaya Aura System / Session Manager, Avaya SBCE as well as Avaya Aura Contact Centers.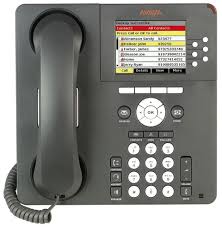 intlx has a deep understanding of the Avaya portfolio which allows us to deliver services at the highest level. Whether you're looking to add to an Avaya existing system, upgrade or install a new system, you can count on the engineers at intlx to ensure that it's done correctly adhering to industry standard best practices with Tier 3 level support.
Avaya's product portfolio includes some of the most innovative and reliable Unified Communications and Contact Center products available today. From a small business to a Global Enterprise, Avaya's products have proven themselves in some of the most diverse environments.
The Avaya solution set enjoys a large installed base and has been evolved and developed over decades, making it one of the most reliable communications platforms in the industry. That, along with the support you receive from intlx Solutions, is why Avaya has a best in class Net Promoter Score above 60. Customers are happy with the solution and highly recommend it.
Avaya has continued to evolve their products to keep pace with an ever-changing customer demand. With products like Avaya Breeze, Oceana and Equinox, Avaya continues to innovate making it easier than ever to have total control over your contact center.
Avaya's IP Office platform continues to grow and has become a go to solution for small branch offices to large mid-market companies. Furthermore, due to its SIP capabilities, customers can easily leverage advanced features normally only available on larger, more expensive platforms.
Our engineers not only are certified on the legacy Avaya technology but also possess some of the latest certifications that Avaya has released in the past few months. If you have questions on the product set, upgrade options, road map, or visibility and support of your existing system, intlx Solutions can help.