intlx Solutions' engineers offer a solution to bring all remote systems onto the Avaya Aura Communication Manager core system.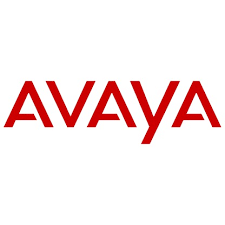 An American multinational company specializing in data processing is facing multiple challenges in consolidating their Enterprise Communications infrastructure into one global, unified dialing plan.
Their infrastructure consists of numerous different communications systems (PBXs) including Legacy Nortel Systems, Cisco Call Manager, Microsoft Lync and Avaya Aura Communication Manager.
These systems had been implemented over the course of many years, resulting in a collection of different dial plans and trunks. The client was looking to tie all of these systems together with a unified dial plan, so users from any office could dial internally without having to use PSTN trunks.
The client's ultimate goal is to bring all of their remote systems onto the Avaya Aura Communication Manager core system, by deploying Avaya Aura gateways at remote branches over time. Throughout this process, the client wishes to have each site reachable internally by all of their other locations.
Our team verified that many of the existing remote communication systems would support some type of SIP trunking, which was a key determination in the overall design direction. The client had a new Avaya Aura Core installation of Avaya Communication Manager as well as Avaya System/Session Manager, to which they were hoping to migrate all of the remote branches over time.
We recognized that by utilizing Avaya Aura Session Manager positioned at the core of all of these different system types, coupled with the power of the SIP-routing engine of Avaya Session Manager, it would be possible to normalize the dial plan and control all dialing, providing the seamless end-user experience the client was looking for. Since Session Manager has the inherent ability to normalize disparate dialing plans and make complex routing decisions, intlx Solutions was able to help the client best leverage their previously invested-in architecture.
Maintain existing intra-site dialing codes
Allow global sites to be added to the Avaya Aura system with ease
Provide design resiliency so no SIP routing component had any single point of failure
Allow for tail-end hop off (TEHO) so that trunks could be utilized across the Enterprise communication infrastructure


Using Avaya Aura Session Manager, our engineers created a global dial plan for the client. Once the dial plan was in place, any end system whether Cisco, Heritage Avaya (Nortel) or Microsoft was "hooked" into 2 of the Session Managers based upon the location of the remote branch system.
Outside SIP trunking was also tied into Session Manager or added if it was not previously in use for each location. Once all of the links were set up, the Session Manager routing was designed to send E.164 numbers to the destined site where the called endpoint lives and also to utilize TEHO wherever possible thereby taking advantage of PSTN trunks on the varying systems to help further save on toll costs.
Using Session Manager's ability to make the determination if a dialed number was in fact owned by the client, the design then either routed the call to the correct destination, or if the called number was outside of the client's owned number range, routed it to the correct TEHO system, inserting any necessary routing codes so the call would appear as a tandem call to the final branch office's system.
Today the overall experience of dialing within the client's Enterprise has drastically improved. Sites are able to dial one another using their E.164 numbers and avoid the PSTN altogether; a prominent key design goal stemming from the customers desire for ease-of-use and cost savings.
By creating multiple entry points to the Avaya Aura Session Manager network for each application, the intlx Solutions design also ensures that if any Session Manager server has to be taken offline for maintenance or becomes unreachable, calls will still continue to flow, thereby ensuring maximum reliability throughout the Enterprise.
"What intlx was able to do was amazing. We can now route calls as though our collection of PBX's is one large system when in reality we have over 25 core stand-alone systems from various manufacturers." - Customer Lead Engineer