Monitoring & Support Solutions
Team Coverage 24/7
To help you protect the investment you have made in your technology and communications infrastructure, we've simplified and automated diagnostic and support resources to help you find a solution to any issue quickly. Our monitoring support is flexible and can be customized to fit any size business, needs or budget.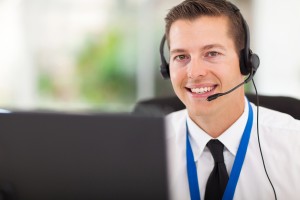 Proactive Monitoring
What makes us different? Proactive monitoring. We utilize tools that will give you a level of visibility into your environment you never thought possible. We're equipped to handle the simplest remedial alarms all they way through the most complex issues that often go unresolved indefinitely with other partners. And we'll provide you direct access to the manufacturers that are needed through our Tier 3 and Tier 4 engineering group. Our coverage provides real time and historical monitoring data.
Operations
We operate a lab environment with multiple hardware and software configurations so we can troubleshoot issues with minimal disruption to your environment. Our lab enables us to speed up the time to resolution for our customers. And we never use your businesses production environment as our test lab.
Goals and Coverage
When remote diagnostics and resolution are not enough to solve your problem, we'll dispatch a knowledgeable field technician to perform on-site diagnostic and resolution functions.
Our goal is to provide you with the right coverage at the right price:
24/7 Alarm Monitoring
Full suite of support and diagnostic tools that deliver the fastest path to finding solutions to system issues
All services are hosted in SOC 3 level data center with full dual redundancies
Maximize system performance & availability
Emergency response as required
Interact with us the way you want: phone, web, email, chat
Block of hours available
Replacement parts inventory