Judge Baker Children's Center had a fragmented Wireless network that was unable to meet the growing demands of its user base. Upgrading the existing manufacturer's solution was going to be costly and there was uncertainty that this was the right path forward.



Students at the school are assigned google Chromebooks to complete assignments and access classwork. Teachers use the wireless network to deliver electronic content to students. Educational content is delivered electronically to the Chromebooks saving the school much of the cost over textbooks that can be damaged, lost, or destroyed.

intlx Solutions reviewed the existing wireless infrastructure to ensure that all aspects of the existing environment were taken into consideration. Knowing that user devices and cloud applications only continue to demand more of the network infrastructure, our engineers were able to design an Aruba Wireless solution.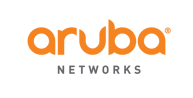 When planning for any infrastructure upgrade we understand that end user perception is important. It is key that the new solution not only delivers faster and more reliable wireless networking but also that it has the same reach as the existing technology.

We designed, installed and fine tuned an Aruba Wireless solution that is able to tolerate access point failure as well as increased user demand. The solution was designed for the future supporting the latest AC wireless technology specifications. This ensures that as new and faster wireless technologies are built into smartphones and tablets their network is ready to handle the demand.