Champlain College created a 10-year strategic plan to meet the requirements of its technology-intensive education degrees and programs, and support the growing residential student population.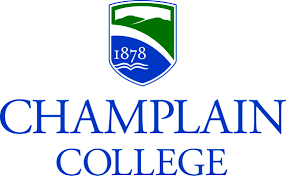 Preparing the YouTube generation for academic and career success requires a fresh approach to education.

Video and other rich media are integral parts of learning across all majors. Online courses are growing. Students come to campus with laptops, tablets, smart phones, video cameras, and networking gear.

"Higher education is seeing an incredible growth in rich media. Homework for our students can require 30 to 50 gigabytes of storage," said Paul Dusini, CIO at Champlain College. "Even students studying English want to do video projects."

Dusini and his team set out to find a network solution that would be high performance, secure, flexible, and standards based.

"The limitations of our existing vendor were starting to get frustrating," said Dusini. "We would look at ways to deliver better
network performance or reduce expenses, and we'd just run into walls."

Like in other industries, educational institutions are facing the reality of finding the best value for the money.

Champlain College is no exception, and Dusini offered this advice: "In higher ed, the performance challenge is mushrooming. You need to pick a product family and a partner that can take you the distance."

Champlain has reaped a tenfold improvement in bandwidth with its new campus infrastructure. "The dean of our multimedia graphics and design program noticed that the network was much faster," said Dusini. "Users don't usually notice an infrastructure upgrade."
Better performance is only one benefit. The college also achieved a lower total cost of ownership (TCO) by collapsing the network and eliminating the aggregation switches.
intlx Solutions helps institutions examine their current data networking infrastructure and plan for the future. We are a company founded by engineers and our solutions are designed by engineers who understand the technology and deliver solutions that work correctly the first time.