Work Inc. data center servers were coming up at end of life (EOL) support and Work Inc. knew it was critical they refresh their data center infrastructure.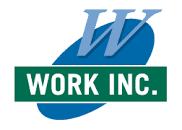 Without a refresh, they risked a loss of data or their production applications being down if any of their servers failed.
They wanted to work with a trusted partner who could advise them on different options that would best suit their needs, as well a solution that would enhance resiliency and performance.
Work Inc. chose intlx Solutions as a trusted partner who previously helped mitigate security issues that were not fully recognized prior. They wanted the job done right, the first time.
We listened to their needs and proposed solutions to complete the project and stay within committed budgets and time-frames. A Dell EMC virtualization solution was chosen:
Dell EMC VxRail System

Hyper-converged VMware virtualization appliance

3-4 days replacing 3 EOL with 4 virtualized servers