Mitel a global leader in business communications, today announced the completion of its acquisition of ShoreTel.With this addition, Mitel has accelerated its move-to-the-cloud strategy, shifting into the #2 market share position for UCaaS (Unified Communications as a Service) globally as customers worldwide look for cloud and cloud-capable solutions to digitally transform their businesses.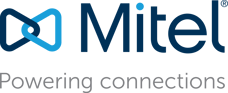 "Digital transformation is rapidly changing business models in every industry and every corner of the globe, opening the door to disruptive opportunities for companies to grow and compete. For businesses, moving to a cloud communications and collaboration system inside their own organizations is a natural first step on their digital transformation journey," said Rich McBee, President and Chief Executive Officer of Mitel. "Mitel and ShoreTel are now stronger together and even better equipped to help take our customers to the cloud, seamlessly and simply."

With the market moving further and faster to a cloud footing, McBee highlighted the success ShoreTel's management team and employees have had in transforming their business to meet changing customer needs and delivering an exceptional customer experience.

"In an apps economy and IoT world that depends on real-time communications, providing an agile, responsive and brilliantly simple customer experience becomes wildly important," said McBee. "Don Joos and the entire ShoreTel team have institutionalized and mobilized that mantra, and put in place a cloud-first portfolio we are excited to take to customers globally, and a cloud-culture and organization we are thrilled to embrace and expand in Mitel."

Stronger together, with highly complementary cloud architectures, Mitel expects to share the vision for its integrated cloud and applications technologies early in 2018.