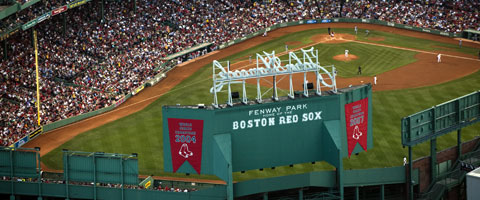 Fenway Park has offered free wireless Internet access since July 2015, enabling faster posting of in-game tweets and Instagram photos. WiFi at Fenway was previously limited to certain sections, forcing many fans to use their cellular data plans.

The system was built using Fortinet and Brocade equipment. A total of 481 access points were installed to provide for the high demand in the stadium during games.

The WiFi expansion improved the effectiveness of the team's Ballpark mobile app, which now allows fans to upgrade their seats upon arrival. The app also enables fans to watch replays, order food, purchase Red Sox merchandise, and use interactive concourse maps to find the nearest restroom or beer stand.

At last check the WiFi SSID was FENWAYNET and opens when you supply an email address. intlx is a Fortinet Partner.