Third Party Risk Management (TPRM) is the process of analyzing and controlling risks presented to your company, your data, your operations and your finances by organizations outside your own company.
Due Diligence is the investigative process by which a company or other third party is reviewed to determine its suitability for a given task. It is an ongoing activity, including review, monitoring, and management communication over the entire vendor life cycle.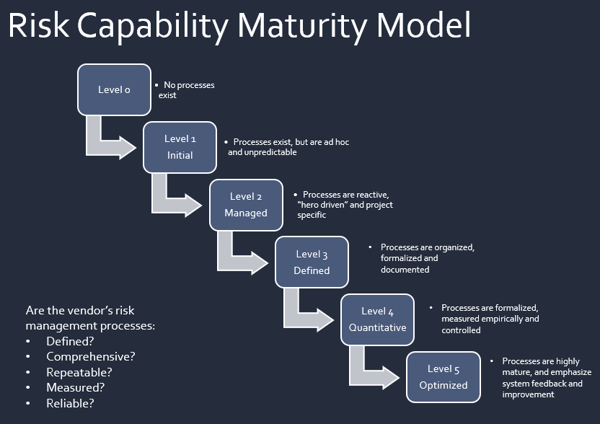 Why Manage Third Party Risk?
Reduce likelihood of data breach costs

Reduce likelihood of costly operational failures

Reduce likelihood of vendor bankruptcy

Regulatory mandates may require it

Prudent due diligence – ethical obligation

The TPRM Process
Initial Risk Review
Documentation review

On-site review

Business process documentation

Remediation plan



Ongoing Monitoring & Recurring Risk

Reviews
Both for changed risks and for changes at vendor
Risk Measurement
Measures the risk of both the activity itself and of the vendor in particular
Risk Management
Standard mechanisms for dealing with risk: accept, decline, transfer, modify
Risk Monitoring
New/evolving risks and Vendor changes
Response Management
Incident response, both on your part and the vendor's