We all know what voicemail is, but does anybody really "use" it anymore? Over the years, we have seen a steady decline in the reliance and importance of traditional voicemail platforms with our customers and a desire for a new approach to integrate with the different technologies that have emerged.
Traditional Voicemail - In a nutshell, conventional voicemail platforms consisted of a dedicated on-site server(s) that would connect to your PBX system with integration to carry your calls. When someone called your phone when you weren't available, the call would roll over to voicemail, and the caller would leave you a message. The voicemail server could then notify you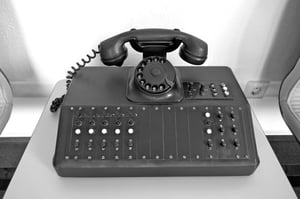 somehow, maybe a light on your phone or an email to your inbox. This approach to voicemail worked well many years ago, but its time to rethink what we need in a voicemail/call answering assistance platform.
Rethinking Voicemail - Voicemail messages are now seen as a waste of time by those who receive them. Instant messaging, email, and SMS have significantly reduced the importance of voice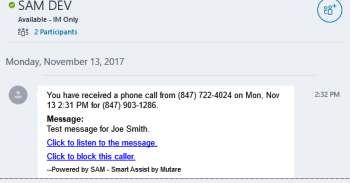 mail. Why not have a platform that integrates with your instant messaging (O365, for example), CRM, SMS, and email platforms that eliminate the need for a voicemail box to manage altogether?
Future of Voicemail: Mutare Voice - The idea of having a voicemail box as another place to check for messages and manage no longer makes sense for most users. If someone wishes to get in touch with you, and they happen to call your office phone, why not have their call sent to an assistant call-answering platform that has evolved to keep up with technology changes. Many PBX manufacturers charge a premium price for functions like voicemail to email and cannot even support features like voicemail to SMS.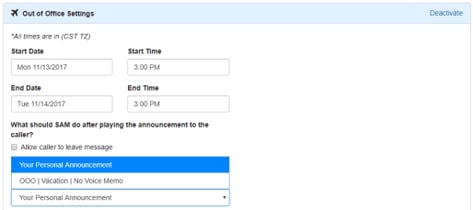 Request a demo today or go here to learn more on how Mutare Voice can help your organization gain the features of a next-generation voicemail system.