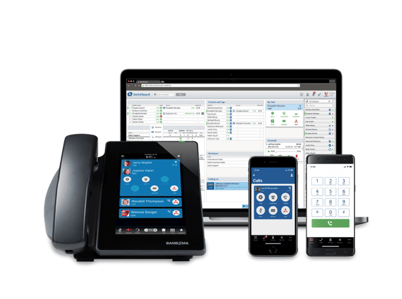 As most know, OpenSource software is software whose underlying source code is open to the public and published under some general public license. Asterisk is an OpenSource Unified Communications platform that delivers enterprise-level Unified Communications platform features. The Asterisk code is maintained and updated by Sangoma. On its own, Asterisk is a command-line system that can support SIP phones, trunks, gateways, IVRs, and many other options
Sangoma has released different distributions of Asterisk depending on the end-user need. They are the primary developer and sponsor of Asterisk and FreePBX (a user interface packaged with Asterisk to allow for easy administration). In this article, we will be talking about the Switchvox platform by Sangoma.
Scalable & Secure
Sangoma publishes regular security and software updates to the platform that can be installed by a qualified Sangoma partner like intlx Solutions, LLC. Switchvox is based on open source code. Therefore, any potential security vulnerabilities are quickly dealt with, unlike closed source platforms where you place trust in the vendor to keep the software secure.
Deployment flexibility
You can use Asterisk as your Unified Communications platform, either as a physical or virtual appliance. Sangoma makes hardware that can interface with T1 and analog circuits if needed as well as session border controllers to interface with SIP carriers.
If you prefer a cloud model, that is available to allow you to take advantage of all the billing and business continuity features cloud solutions offer.
Features
Switchvox will provide all of the features that you have come to expect from an enterprise Unified Communications platform. Call recording, call center, mobility, historical reporting, voicemail to email, call back while keeping your place in a queue, the features are there.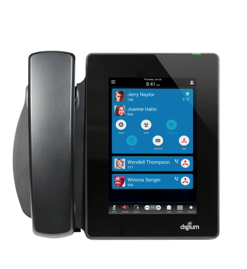 Faxing
HD quality phones
Cloud and on-premise
Softphone
All-inclusive licensing
Web-based user self-service
Call Center
Voicemail to email
Active Directory Integration
Cost savings
Why not look at what moving to an open-source Unified Communications platform can save you? For most customers, this means an increase in available features with substantial operational cost savings. Working with an authorized partner like intlx Solutions, we can support your migration as well as handle any day two support issues. The cost of ownership for an Asterisk-based system is less than half of what you are likely paying today for a PBX system from any large manufacturer.