Avaya introduced a new version of the Avaya Workforce Optimization suite, which improves service quality, operational and employee productivity and data privacy with a series of new features and tools.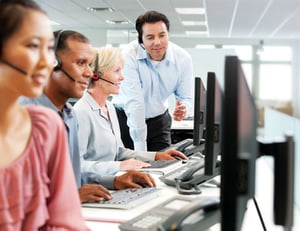 This major software release helps companies transform customer engagement and comply with existing and emerging industry regulations such as the General Data Protection Regulation (GDPR).

IDC research commissioned by Avaya found that employee productivity is a key driver of digital transformation - a necessary step that sets the groundwork through which enterprises are better prepared to achieve the higher revenue growth associated with a better customer experience.

While optimizing the customer experience and service delivery is critical to winning and keeping business, only 28 percent of companies believe they integrate customer communications with fulfillment and delivery extremely well.

"While more and more companies understand that providing a great customer experience is good business, many have a long way to go to bringing all the parts together that make that a reality," said Chris McGugan, Avaya SVP, Solutions and Technologies.

"Customer experience is a function of fully integrated, customer-facing, efficient and effective workforce support and back office processes. Avaya Workforce Optimization helps ensure that the employees engaged in service delivery meet the standard of excellence that customers expect and deserve, and helps drive business profitability and growth."

Avaya Workforce Optimization also addresses a key concern of enterprises and customers around the world today: securing personal data and keeping it private.
Driven by the European GDPR requirements, Avaya strengthened data privacy with the newest features to help securely record, process, archive, and protect customers' personal data to reach compliance goals.

Other notable features included in the latest Avaya Workforce Optimization release enable enterprises to:
Improve operational effectiveness and accuracy with real-time speech analytics – Calls can be monitored in real-time to detect words and phrases of interest and to drive interactions to better outcomes.
Improve customer and employee satisfaction – Supervisors and quality managers become better coaches and improve employee engagement through automated quality management, speeding scoring for some or all questions on evaluation forms.
Improve data privacy and regulatory compliance – Enterprises can safely record, archive and protect personal data through advanced, 256-compliant encryption, Payment Card Industry Security (PCI), data identification and tagging and identify consent/no consent situations to help ensure GDPR compliance.


intlx Solutions is an Avaya business partner.