Company Overview
intlx Solutions provides technical consulting services for design, implementation and testing of complex unified communication, data security networking and virtualization technology solutions, with strong focus on how these integrate to meet our customer requirements. intlx offers real-time maintenance and remote monitoring to all customers.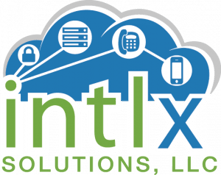 intlx Solutions offers quality and experienced technical consultants (maintenance, installation, upgrades, training, and consultations) to customers in the Financial & Insurance, Healthcare, Retail, Education, Entertainment and Manufacturing market places.
The company focuses on creating lasting customer relationships through its continuous dedication to maintaining the highest standards of customer satisfaction. intlx Solutions strives to meet customer expectations through an experienced team of engineers, who have been working at the highest levels of the networking and unified communications arena for the past 20 years. intlx Solutions understands complex technologies and is able to bring it to our customers directly, at an unmatched value.
intlx Solutions, LLC is a subsidiary of Quantech Services, Inc. Quantech Services provides high-quality consulting products and services in the areas of Project Management, Engineering Services, Cyber Security, Business Analytics to the Department of Defense (DoD) and other government and commercial clients. Since 1999, Quantech has been a rapidly-growing organization with locations throughout the United States.

Quantech's Cyber Security capability in the DoD and Intel markets brings significant capability to intlx Solutions' commercial customers.
As a subsidiary, intlx Solutions has the support of Quantech's experienced leadership team and back office services with more than 16 years of continued growth and a 9-time winner of INC 500/5000. Quantech Services is ISO 9001 certified and has an A2LA-accredited ISO 17025 Information Technology Test Lab.
Visit Quantech at www.quantechserv.com for more information.