intlx Solutions' engineers designed and implemented a virtual desktop infrastructure solution using Nutanix and VMware for the United States Air Force.

The United States Air Force (USAF) requires flexibility for their desktop environment and asked intlx Solutions to help dramatically reduce desktop support issues while increasing day-to-day operational stability.
The USAF requires users to remove the hard drives in their existing computers each night and then re-install them before the start of each day, slowing productivity.
Additionally, hard drives that are not used for extended periods of time would be out of specification with current updates. User's workstations would be quarantined requiring an onsite visit from IT personnel to update that workstation.
The result was a workflow disruption for a user who cannot access their workstation until it is updated and released.
The USAF needed to:
Free IT staff from having to manage local desktop assets
No longer budget for a certain amount of physical workstations that may never actually be used
Update to Windows 10 operating system without hardware concerns
Add more users without a large upgrade investment


We evaluated technology partner virtual desktop solutions against USAF's criteria of flexibility being the leading factor and presented the USAF with a report outlining the results of our research showing a virtual desktop environment using Nutanix, VMware and HP Zero Clients would deliver the desired results.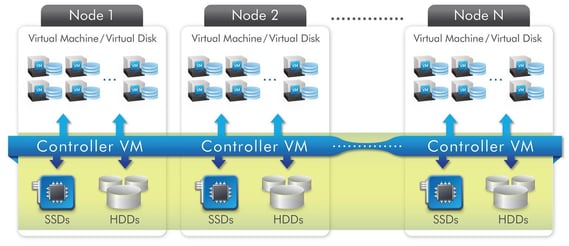 Our team captured the current build that was in use for physical desktops and assisted the USAF in optimizing a baseline image for use in a virtual desktop environment, providing training for the IT staff to support the VMware software and Nutanix platform.
We also installed the Liquidware Collection Server before deployment to create a baseline of what the average user application performance was before virtualization, ensuring performance post implementation was what users experienced pre-deployment.
The USAF was very satisfied with the virtualization technology implementation process and is now able to free up IT resources for use on other projects while saving a considerable amount of time and money. The application performance on the virtual desktops is now faster and more responsive than previously on the physical desktops.
The United States Air Force now wants to expand the virtual desktop capability that intlx Solutions provided across their entire footprint consisting of more than 5000 user desktops.